On Reasonable Moral Education
Ouyang Jiaw (歐陽教), Emeritus Professor, National Taiwan Normal University, Taiwan
Emeritus Professor Oscar Jiaw Ouyang is retired from the National Taiwan Normal University and Chinese Culture University in Taipei. He began with the experiences of studying educational philosophy as an undergraduate and graduate in the National Taiwan Normal University, Department of Education.
In the 1960s, Prof. Oscar Jiaw Ouyang, who studied at the Institute of Education in London, introduced many of the ideas of Professors Richard Peters, Paul Hirst, and John White etc. These ideas became extremely influential in educational development in Taiwan. His teaching and researching experiences after coming back from London has contributed to the field of educational philosophy in Taiwan and China. Prof. Ouyang cultivated many people who have outstanding achievements, while being a model of an educator, and he is also a crucial person in educational philosophy in Taiwan. Many Taiwanese scholars, over the past few decades, have gone on to study for their PhDs, or to be visiting scholars, in the field of philosophy of education in the UK.
His main Chinese academic publications are "Introduction of Philosophy of Education", "The Principle of Moral Education", "Moral Judgement and Moral Teaching" and many articles etc.
---
Virtue Ethics, Virtue Education and Psychology's Fear of Normativity
Kristján Kristjánsson, Professor, University of Iceland, Iceland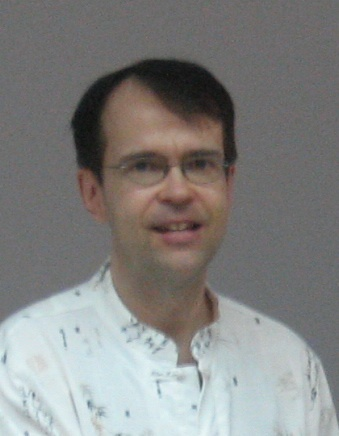 KRISTJÁN KRISTJÁNSSON
received his PhD at the University of St. Andrews, Scotland. He is currently Professor of Philosophy of Education at the University of Iceland. He has published extensively in the fields of educational philosophy, moral education, philosophy of mind and moral philosophy. His publications include Justifying Emotions (Routledge, 2002) and The Self and Its Emotions (C.U.P, 2010). He is an editorial board member of the Journal of Moral Education.
---
Reflections on The Field of Moral Education and Some Suggestions for Future Directions
Monica Taylor, Honorary President of APNME, Editor of Journal of Moral education, & Reseacher Associate, Institute of Education, University of London, UK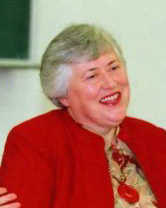 Monica J. TAYLOR
was Editor of the Journal of Moral Education, 1976-2011. After a degree in Philosophy, she worked for the National Foundation for Educational Research in England and Wales, UK (1971-2002), undertaking research and evaluation projects for government, local education authority and charitable sponsors, focusing on teaching and learning, student perspectives, citizenship, moral and values education, race and ethnicity. Having published widely, she obtained her doctorate by publication from the University of Lancaster in 1999. She has been a consultant on values education to UK government, international and national charitable and professional teaching agencies. She has been active in local politics, as a school governor, and with a range of local village community projects. She was a founder of the Values Education Council of the UK (VEC) and its first Chair (1995-2000); was elected to the Executive Board of the Association for Moral Education (AME) (1989-98), was its first President from outside of North America (1998-2001) and received the Kuhmerker Career Award in 2006. She is now a Visiting Research Associate at the University of London, Institute of Education. As a free-lance educational consultant since 2003, she has actively promoted moral education internationally, including in the Asia-Pacific region, working with colleagues in China on a JME special issue (33:4, 2004), to found and develop the Asia Pacific Network for Moral Education (APNME), and as chair of the academically and culturally successful JME 40th anniversary conference, with AME and APNME, in China in 2011
---
A Neo-Kohlbergian Approach to Morality Research
Stephen J. Thoma, Professor, University of Alabama, USA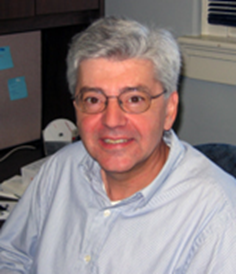 Steve Thoma
graduated from the University of Minnesota in 1986 with an emphasis in personality and social development and a focus in moral psychology. Following his graduation from Minnesota, Steve accepted a position at The University of Alabama where he is now professor and Program Coordinator of Educational Psychology. Steve also directs the Office for the Study of Ethical Development. He is particularly interested in the measurement of moral judgment, the moral judgment and action link, and college student development. Steve is a Fellow of the American Educational Research Association and active in the Association for Moral Education.
---
Precariousness, Insecurity, and Frailty in Modern Societies - Consequences for Moral Education
Michael Winkler, Professor, Friedrich- Schiller University Jena, Germany.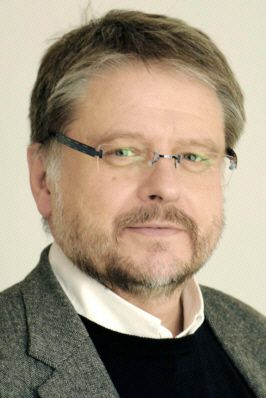 Michael Winkler is a Professor and the Chair of Education and Theory of Soci
al Pedagogy at Friedrich-Schiller University Jena. He was born in 1953 in Vienna, and received his Ph. D. from University of Erlangen in 1979. Following his Habilitation in 1986, he gained a C4 professor position in General Pedagogy at Friedrich-Schiller University Jena in 1992. He worked as the Headmaster of the Institute of Educational Science from 2000~2002, and became the Director of the newly founded Institute for Education and Culture in July, 2008.
Professor Winkler's primary research interests are educational theories and the history of education dated from the 18th century to now. The book History and Identity (1979) explores the interrelation between society, education and personality on F. D. E. Schleiermacher's theory. Winkler's attempt to construct a system of Social Pedagogy is revealed in The Theory of Social Pedagogy (1988). The book Klaus Mollenhauer: the portrait of pedagogy (2002) analyzes the famous scholar of critical pedagogy. In 2006, Winkler's critics on modern education are compiled as The Critic of Pedagogy, and his observation on family education can be found in Family Nurture in 2011. Winkler's journal articles have been widely published in German journals of pedagogy.