Friday, 24 October
After an early lunch on Friday 24th October a visit will be made to a local school, travelling by coach from Fudan University (except in the case of The High School Affiliated to Fudan University which is a short walk away) and returning to the University in good time for the Welcome Dinner. Each visit will include a welcome and briefing about the school and its place within the overall Chinese education system, observing one of the school's teachers conducting a class of or related to moral education, discussion about the class and the opportunity to interact with teachers and students, including during a coffee break. The class will be conducted in Chinese and an explanation will be given in English and the visit should give a good opportunity to learn about moral and other educational aspects of a local school and provide a context for the formal sessions of the conference, especially those relating to moral education in China. There is no additional cost for this activity. Participants should indicate their preferences regarding the school that they would like to visit when they register for the conference; if a school obtains too many registrants, or insufficient, alternative arrangements may be made at the conference organisers' discretion.



Shanghai High School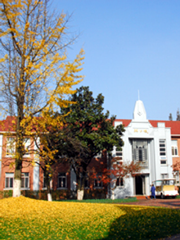 Founded in 1865, and re-opened in 1978, the history of Shanghai High School ("SHS") extends from late 19th century Qing Dynasty imperial China through the Republic of China in the 20th century to today's 21st century new China and so tracks much of China's educational development over the last 140 years.

Enjoying a reputation as one of the best schools in Shanghai, offering high quality education and being efficiently managed, SHS (which was originally known as Longmen Shu Yuan) set up its own international division in 1993, as the first locally self-managed international school and now hosts China's largest TOEFL test centre. It was also the first school in Shanghai to offer the IB curriculum. Its extensive campus, of over 200,000 square meters, boasts tree-lined avenues and lawns, elegant classical buildings, lakes and ponds and contains comprehensive multi-functional facilities. With over 52% of its teachers (some of whom are expatriates) having master or doctorate degrees, SHS has built partnerships with 16 universities and research institutes, which collaborate in the creation of curriculum, projects and programmes, as well as with top-rated schools overseas.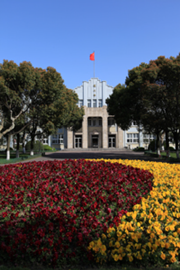 SHS's moral course stresses the integrity of students' thoughts, capacities and actions and the integrity of self-values and social demands, with an approach that includes recognition, practice, experience and reflection. The course aims to develop students' social responsibilities, aspirations, perseverance and cultural understanding through the integrated concepts of core social values, self-behaviour and community service.

SHS has a total of about 4,200 students aged 15 to 18, including a number of international students coming from over 60 countries and regions and offers various scholarships for outstanding students.

The school is approximately 50 minutes by coach from the conference venue.
Shanghai High School, 989 Bai Se Road (Long Chuan Road), Shanghai 200231
http://www.shs.sh.cn/shsEN.action



The High School Affiliated to Fudan University
The High School Affiliated to Fudan University ("HSAFU") was founded in 1950 as a common high school directly subordinate to Fudan University and the Ministry of Education and, following the tradition of excellence established by Fudan University, HSAFU has become one of the leading high schools in China. The word "Fudan" literally means "continuous heavenly light", representing independence and industry. Since 1994 HSAFU also has an international division that accepts foreign passport holders to study a Chinese curriculum and has an increasingly diverse and global school environment, a trend that it sees set to continue. Indeed, in 2006 Fudan International School was founded and, under the governance of the HSAFU principal, has developed an autonomous, international curriculum.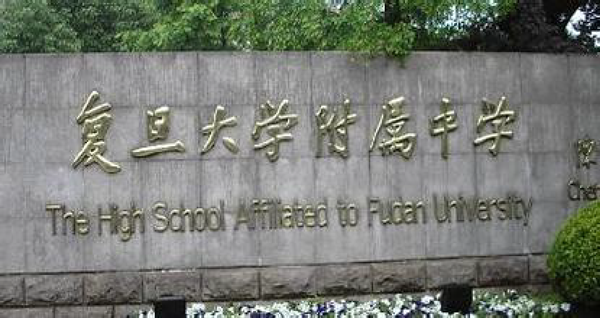 Following Fudan University's school motto of "learn extensively, enquire earnestly and reflect with self-application", HSAFU has formed its own tradition based on devotion, earnestness and creativity and developing students' academic excellence and creativity

HSAFU has three reading rooms in the library with a seating capacity of about 400 students in an area of over 1,000 square meters, extensive laboratory facilities and a large astronomical observatory.

HSAFU has a total of about 1,700 students aged 15 to 18.

The school is approximately 10 minutes' walk from the conference venue.
The High School Affiliated to Fudan University
383 Guo Qian Road, Shanghai - http://www.fudan.edu.cn/englishnew/services/affschool.html - http://www.fdfz.cn



Siyuan Junior High School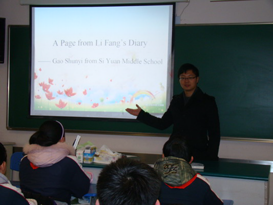 Based in the Yangpu District of Shanghai, Siyuan Junior High School ("SJHS")was established in 1998 and is known as an excellent junior high school which sets a good example in national cultural education and moral education. Well-equipped, the school attaches importance to both people and culture, and tradition and modernity, in an attempt to develop its own style of comprehensive education. It explores traditional Chinese culture as the root of the school culture, encompassing an extended range of courses such as tea culture, martial arts, folk music, Peking Opera and dragon/lion dances.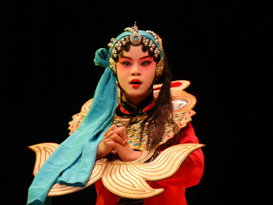 Peking Opera is an area of special focus and, with a well-established Peking Opera Club at the heart of its traditional culture education programme, the school integrates the art of Peking Opera in courses such as music, physical education, fine art and history. In 2008, the school was ranked by the Ministry of Education as one of the top 20 schools with pilot programmes of "Peking Opera in Classroom". Siyuan Junior High hopes and is also working to establish sister-school relationship with peers at home and overseas. It has a total of about 400 students aged 12 to 15.



The school is approximately 15 minutes by coach from the conference venue.
Siyuan Junior High School, No. 69 Shiguang Sicun, Shanghai 200438 - http://www.siyuan.edu.sh.cn